Main content
Smart home systems boast advanced technology with lighting systems, integrated security, blinds automation, home cinema and digital door locking technology; all accessible on the go thanks to smartphones.
Grand West Electric staff are certified manufacturer installers in most 'smart' systems. We are constantly adding to our expertise and are ready to install the most current systems. We install all major brands of telephone, data and networking solutions to suit not only your requirements and budget but your future needs as well.
Telephone Entry Panels
Grand West Electric is experienced in the installation of multiple system options; access control solutions, telephone entry systems, gate entry systems, help communication systems, entry systems with elevator control capabilities, card access systems with telephone access control, digital keypads, card access systems, and building communication systems (no phone line required) and security alert systems with voice for on-site monitoring.

Viscount provides residential telephone entry systems. Viscount's entry system, Enterphone, enables secure protection of hundreds of multi-dwelling residential and commercial facilities. Enterphone is a powerful, feature-rich telephone entry and access control solution.

Select Engineered Systems develops cost effective 'Scalable Solutions' for the Access Control Industry that allows for system expansion and addition of features without having to change the core product.
Access Control
Access control system can play a vital role in making your facility a more controlled, more secure environment, 24 hours per day, all year long. Designed to control and monitor entry points that include doors, elevator floors, parking gates or garage doors; Grand West installs a full suite of access control products that are reliable and easily scalable.

Kantech provides integrated access control systems including door controllers, egress motion detectors, keypads and readers.
Kantech solutions can easily link to American Dynamics Intellex digital video management systems to provide an integrated access control and video solution. Kantech also offers out-of-the box integration with intrusion detection and telephone entry systems. All managed from a unified software package.

Keyscan is one of the premier access control brands on the market today.
A Keyscan access control system puts you firmly in charge of regulating access at every system controlled entry point.
As Keyscan access control systems are network compatible, they seamlessly integrate within your existing network infrastructure giving you flexible design options and allow you to incorporate any number of buildings into one consolidated entity for unrivaled system management and oversight. With a Keyscan system you have the added flexibility that if you happen to be off-site, you can remotely connect to the access control system over the Internet using one of our optional WEB Client applications.
Lighting Control
Smart lighting adds elegance, ambiance, convenience and energy efficiency to your home. Make your house appear occupied while you are away. Raise or dim any light in the room or the entire house with a single touch or using just your voice. Options include wireless lighting, voice controlled lighting, centralised lighting and exterior lighting that can turn on-and-off in unison with the sunrise and sunset. Have your lighting respond automatically to how you live.
Lutron Radio RA2 is a wireless total home control system. This energy-saving system gives you the ability to adjust the amount of daylight and electric light (using light controls and automated shades) as well as temperature in a single room or throughout your whole home. The system also turns off standby power to small appliances when they're not in use.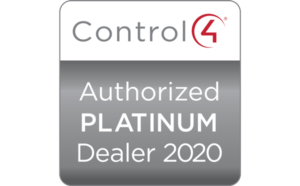 Control4™ offers a full line of lighting control products including a broad range of elegant and energy saving lighting solutions, featuring a diverse palette of colour and finish options and lots of cool "personalization" features that ratchet up the lighting experience in your home to a whole new level.
Home Automation
As a dealer and installer of Control 4™ building automation, Grand West Electric can give you one-touch control over your lighting, audio/visual, window covering, temperature, and energy systems.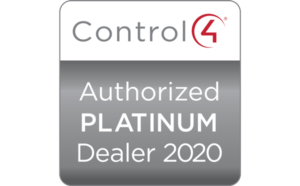 With Control4™, you decide how much you want to control. The possibilities are endless – Control4™ building automation solutions make your environment a more effective and efficient place to work, shop, live or visit.
Video Surveillance
Grand West Electric installs digital video servers, hybrid and standalone DVRs, NVRs, and other elements of sophisticated security systems for both indoor and outdoor use.

Hikvision equipment is the world's leading supplier of video surveillance solutions. Featuring the industry's strongest R&D workforce, Hikvision designs, develops, and manufactures standard and high-definition cameras, including a variety of IP cameras, analog cameras, and cameras featuring the latest in high-definition analog technology.

LILIN is a global leading manufacturer of IP video solutions, providing advanced products from megapixel IP-based cameras, NVRs, to software for applications in various sectors such as banking, city surveillance, transportation, retail and more.
Roller Shades
Grand West Electric installs products for both the commercial and residential markets to motorize window coverings such as interior shades, wood blinds, draperies, awnings, rolling shutters, exterior solar screens and projection screens. Motorised systems are easily integrated with security, HVAC and lighting systems providing total home or building automation.
Somfy is the leading global manufacturer of strong, quiet motors with electronic and app controls for interior and exterior window coverings.
Telecommunications, Networking and Connectivity
Grand West Electric offers complete data cabling solutions including the supply of equipment racks, patch panels, wireless networks, fibre optics, LAN (Category 5e network and Category 6 network cabling), coaxial cabling, and network switches. We offer solutions and complete integration of Wi-Fi, telephone, television, data and networking.